Welcome
Welcome to the Cultivate Webstore!

* If you are purchasing for a friend, make sure that you are using the "Gift This Package" Option, and enter their Minecraft Username. If you have done this incorrectly, contact a Staff Member.
* If you are missing Player Vaults, this might be because of a conflict between Donor Ranks and In-Game Levels. Contact a Staff Member for assistance.
* If you have spent 100 USD in the Webstore, you are eligible for a 10% Discount Code, which can be used as many times as you want! Just contact Nolan in-game (ForeverNolan) or on Discord (Nolan#2019).
SALE
20% SALE IS LIVE!!!
You can buy items in game using "Points" as well. Learn how to gain points by doing /pointshop in game!
Recent Donations
SpankyLB • Today 01:57

[BLUE] Champion

Tatnem • Today 01:45

[BLUE] Fall Keys For

SpookieBoo • Today 23:33

[RED] Fall Crate Key

SpookieBoo • Today 23:22

[RED] Fall Crate Key

DanKushman • Today 19:53

[BLUE] Revered
TOP DONOR: 35 DOLLAR VOUCHER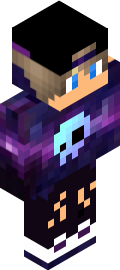 CJ_Aggs
Donated the most this month.